Accounting For Therapists and Counselors
With more and more people prioritizing their mental health and seeking help from therapists and counselors, we want to reduce any financial burdens or tasks from your day-to-day bookkeeping and tax management. As therapists and counselors, especially those involved in private practices, it can be a complicated process to navigate through the different laws and regulations, filing, and keeping up to date with the ins and outs of how to leverage your tax advantages for each tax return.

At Sorge CPA, our mission is to ease the mountain of administrative tasks off of your shoulders so that you can make sure your practice is set up for success and profitability without the hassle.
Why work with us?
We offer financial insight into the best ways to leverage your tax advantages based on the structure and operation of your private practice. This way, we can advise your team on the various tax deductions, credits and reimbursements available so that you can maximize your tax benefits without compromising on the quality of care or focus for your clients. Above all else, we know that your patient care is important to you, and we want to play a part in making your job even easier.
When you outsource your accounting services to us, we will ensure that your books stay organized, you're receiving financial advice in accordance with the latest tax laws and regulations, and that you're best prepared for tax preparation. Most importantly, we understand that every business has unique financial and accounting needs depending on the structure of their business. That's why we tailor our services to meet your specific desires and needs.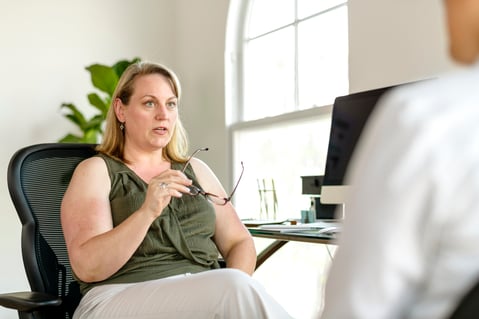 We take care of the nitty gritty things that can get in the way of your business operations, such as:
Preparation of financial statements and general bookkeeping
Accounting system setup, guidance, and support

Tax preparation and planning

services
Personal financial statement management
Start the conversation with us today so that we can get your accounting service needs off the ground and running.